Floor plans of a working class Victorian house
The following are room plans for a typical Victorian or Edwardian terraced house as it was in the early 20th century. They were drawn to scale by John Cole, based on his recollections of a similar house on the Huxley Estate in the 1940s which belonged to a rather elderly resident who had probably kept things much as they were over the years, and a 21st century estate agent's measurements of a house in Lopen Road.
Victorian terraced house original layout of the ground floor
Rooms or areas with their own pages are the front garden, the parlour, the kitchen, the coal hole, the scullery, the copper, the yard, the lavatory and the back garden.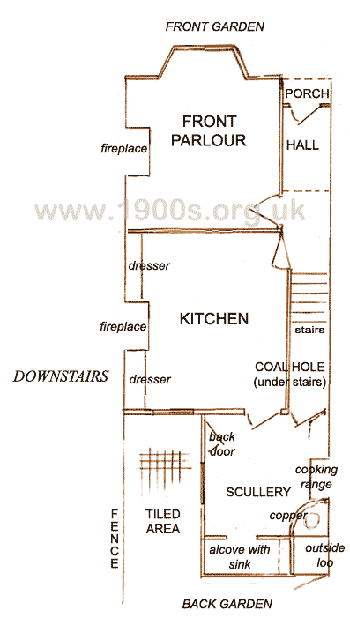 Plan of the first floor
The front bedroom and the bath cupboard have their own pages.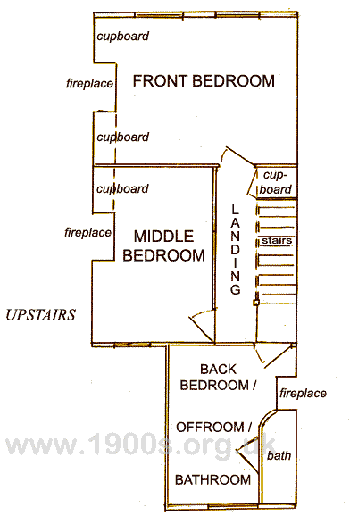 ---
---