Refuse collection from houses, early 20th century UK
By the webmaster's mother, 1906-2002
Responsibility for refuse collection
When I was a child in the early 1900s, the Urban District Council was responsible for refuse connection.
Frequency of refuse collection
The collection was weekly from a dust cart drawn by a horse. There were usually two dustmen
What dustbins were like

Every household had its own dustbin for the family's rubbish. Dustbins were all different sizes and shapes, because householders bought their own according to their needs and what was in the local shop at the time. All the dustbins were the same dark silver colour, though, because they were all galvanised to prevent them going rusty. There were of course no plastics. Each dustbin had two handles at the side for lifting, and the lid had a handle in the middle.
Where dustbins were kept
Dustbins were always kept as much out of sight as possible, but they had to be kept in front gardens because the only access to back gardens in our Victorian style terraced houses was through the house. (Larger houses had an alleyway going through to the back.) My father was a very particular person, and quite a handyman. So our dustbin stood on tiles with a privet hedge on one side to make it as inconspicuous as possible. Apart from on collection day, it couldn't be seen from the street or parlour window.
What happened on rubbish collection day
On collection day, one of my parents would carry the dustbin out onto the pavement. Then once the dustman had emptied the bin, they would carry it back behind its privet hedge and disinfect it with a pink powder.
What happened to the rubbish collected by the dustman
The rubbish collected by the dustman was collected centrally from where it went into landfill. The idea of exporting it was never even thought about.
The dustman's hat
Dustmen had a lot of dirty lifting to do and they often wore special hats with a flap at the back to protect their necks and backs. In the 1960s there was a song about it:
My old man's a dustman
And he wears a dustman's hat
...
Tipping dustmen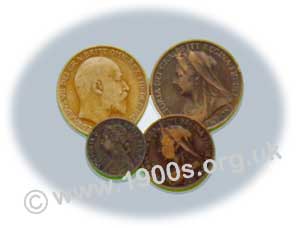 The dustbins tended to get a lot of bashing. How much would depend on how the dustman was treated. It was common practice to tip him a few coppers as a Christmas Box on Boxing Day.
Quite apart from that, for a few coppers tip at any time of the year, dustmen would take away larger things that we no longer needed. This was quite a source of income for them because they invariably knew how to dispose of most things profitably.
Recycling
There seemed to be less rubbish then than now because everything that might possibly be useful was used in some way. Usually someone who could make use of unwanted things, and if not, the rag and bone man would take things away to sell on.
Elsewhere on this site is a page on how people recycled over the years, although that was not a term in general use.
---