The arrival of a coal delivery early-mid 20th century
By the webmaster's mother, 1906-2002
When I was a child on a typical housing estate in the early 1900s, coal fires were our only means of heating rooms, heating hot water and cooking. So coal was an essential item and was delivered to the house on a regular basis. (The same was true in some areas up to the 1950s.)
The coalman's horse and cart
The coal was delivered by a coalman from a horse and cart.
The cart was a flat platform with removable metal railings round it to keep the sacks of coal in place. The sacks were packed in cwts (hundredweights). [One cwt is just over 50 kg].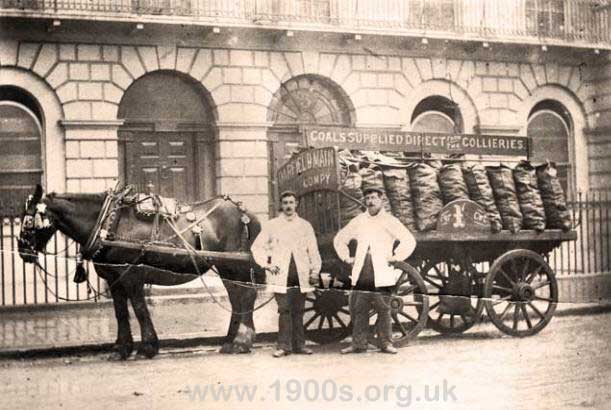 Tipping the coalman
As the coalman left, my mother would always tip him two pennies which was a lot of money in those days. It was expected and was presumably so that he would remember to be careful not to touch the walls or knock anything over next time. Afterwards he would respectfully touch his hat in acknowledgement.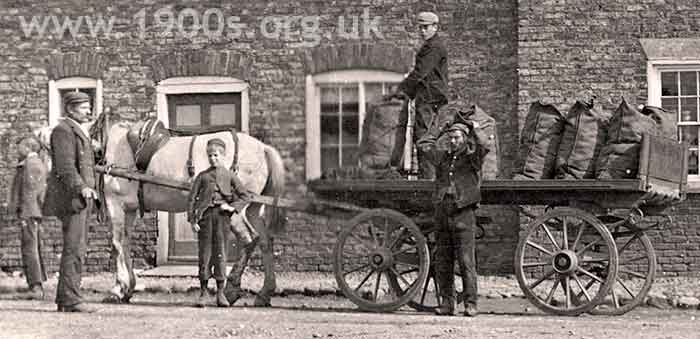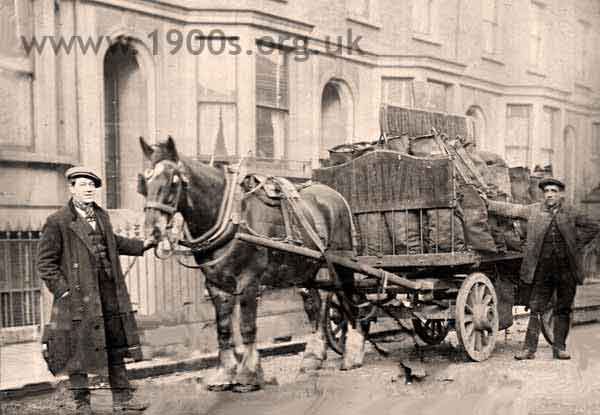 Checking the delivery
Our coal was delivered to coal bunkers outside the house, and my mother, who never trusted the coalmen, always had my sister and me stand outside and count the sacks as they were delivered.
David Perfect
---