Illegal free calls from old public phones
How the free illegal calls were made
In the 950s when I was a teenager - and possibly in the 1930s and 1940s too - it was well-known that public telephones could be made to give free calls. I knew fellow-teenagers who did it, and I knew how to do it, but I never dared do it myself. I thought that if I did, a police car would come roaring round the corner, sirens screaming and cart me off to a police station. As far as I know, though, on-one was ever caught.
The procedure was to mimic the clicks that came from regular dialling, ie one click for one, two clicks to two etc. The clicks were made by jogging the cradle up and down, but they had to be made rapidly at the same speed as dialling, which was easier said than done.
Free illegal calls in later years
Audacious free calls
When I was a student in the 1960s in Brighton I was with a guy in a phone box when he called every cinema in town (probably about six) to ask what film was on and what time the shows started. All the calls were free. He achieved this by successfully tapping the numbers out on the receiver rest (cradle). He only made one mistake and got the wrong number, but he managed to get the right number on his second attempt.
He then showed me another way to make free calls, by what was called back dialling: Turning the dial all the way round and allowing it to run back to what I think was nine minus the number - or it could have been ten.
James Chalmers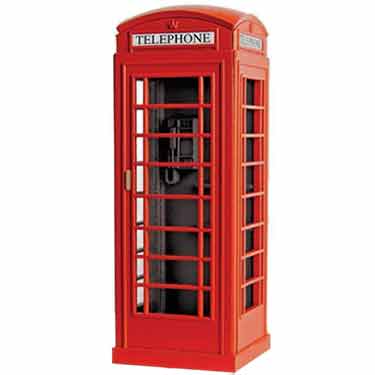 Into the 1980s for illegal free calls
I know for a fact that tapping the cradle to make free calls in phone boxes was still possible as late as the early 1980s in Scotland, but I can't speak for elsewhere.
Kevin McGuire
Free illegal calls on house phones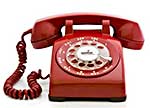 Tapping to circumvent parents' phone lock on a house phone
The system didn't only work in phone boxes. My friend's parents had put a lock on their housephone which stopped the dial from turning. They didn't know that we could still make calls by tapping out the number. This was long before the days of itemised billing, of course.
Kevin McGuire
The worst offenders
When I worked for the Plessey company in Liverpool which made telephone exchanges, those in the know told me that the worst offenders for making free calls were the policemen on the beat. They were given an allowance of 2 pennies (tuppence) to make check in calls to the station, but they kept the money and tapped out the number on the creadle. They were experts at it.
James Chalmers
Setting up other types of illegal free calls
Another trick for free calls which did take a bit of setting up was to make a reverse charge call from one phone box to the other via the operator - all done with false names of course. At that time the operators couldn't tell if they were calling a phone box or a private number.
James Chalmers
Cheap person-to-person calls
At one of the places I lived as a student, the landlord had installed a coin box phone in the hall for the students to use. He worked for the post office so there was never any question of our trying to get free calls with him prowling around. On one occasion, though, we did get exceptional value for our money, albeit with a waste of our time: We made a person to person call from this phone to a student friend in a London Hall of Residence. They took over an hour to find him and bring him to the phone, but in the end the call cost just a few pence because it was only charged from when he came to the phone and confirmed his name.
James Chalmers
---