Posting mail in Victorian and Edwardian UK
Based on notes by the webmaster's mother (1906-2002), see sources
My mother's written recollections of life in her childhood in the early 1900s described the postmen and telegraph boys of the period, but did not mention the post office or posting letters. I have tried to discover what Edwardian post offices and post boxes were like from museums, old books and pictures. This page illustrates what I have discovered so far. If you can add anything or correct a misunderstanding, do please let me know.
In the early 1900s, which were Edwardian times, the post offices and post boxes would have been much as they were in Victorian times. I have certainly found Edwardian stamps, but not yet an Edwardian post box.
The Victorian/Edwardian Post Office
A lot of information can be gleaned from old pictures. If you can can highlight some, please contact me.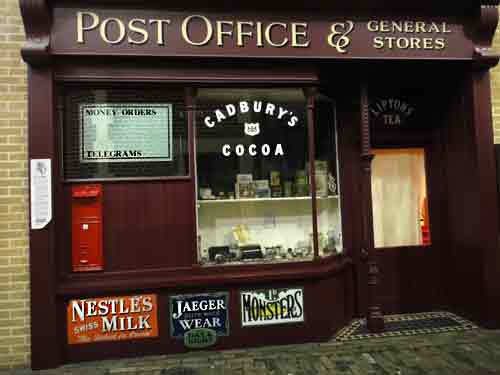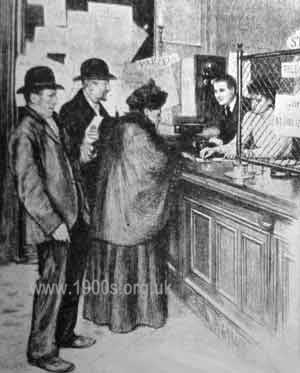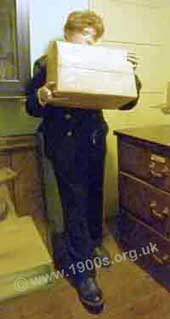 Victorian post boxes still in use in Edwardian times
There were post boxes on street corners and in other convenient places, so that people did not have to go to the Post Office.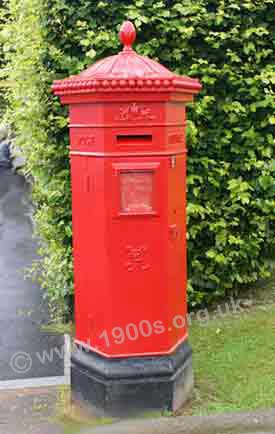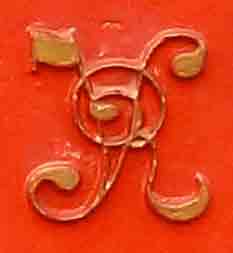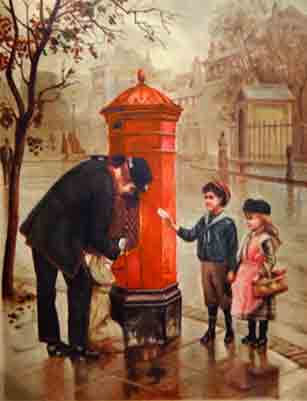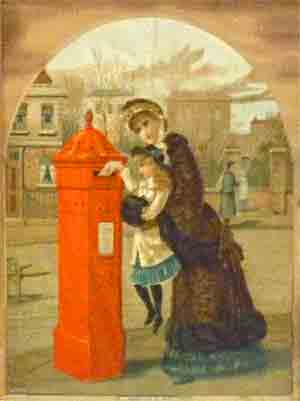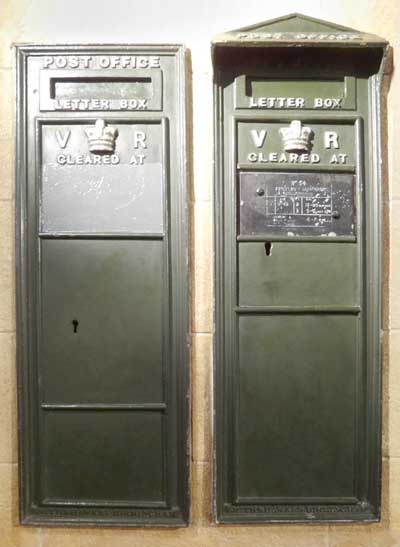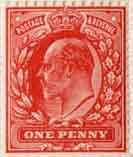 ---
---