The AA man in 1940s and 1950s Britain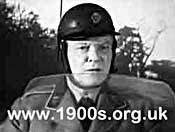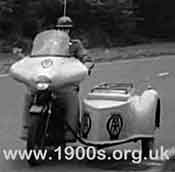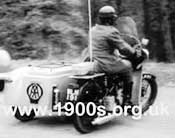 When I was growing up in the 1940s and 1950s, most car owners seemed to belong to the AA (the Automobile Association) to help them in the event of breakdown, etc. Their cars sported a badge to prove it. Probably this came free with membership.
The AA man's motor bike
Men from the AA would drive around on motorbikes with yellow sidecars, which presumably held various tools and maps. There seemed to be plenty of them, as we always seemed to see one on every road journey. We never needed one, but I suppose that if we had and if we were nowhere near a public phone, we would have had to rely on an AA man just coming by. We probably wouldn't have had to wait long, provided that we were not in the depths of the country.
AA men's uniforms
AA men wore brown uniforms with helmets.
AA car badges - and the AA salute
Whenever an AA man saw a car with an AA badge on it, he would salute the driver. AA badges were usually attached somewhere on the front of the car either on the radiator or above the bonnet.
When the AA man did not salute
There was an exception to AA patrolmen saluting members of the AA, as indicated by the badge on the radiator. If there was a police speed trap ahead, the AA man would not salute, and this was a warning. However, because he did nothing, he couldn't then be accused and charged with signalling the traps to motorists. (Before radar speed traps, the traps consisted of policemen with stop watches in separate police cars communicating by radio.)
Mike Wheale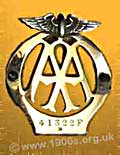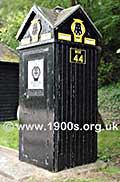 AA public telephone boxes
At strategic points along main roads and at junctions there were AA telephone boxes at the roadside. (There were of course no motorways.) Members were provided with a key to get into the box and phone for help from there.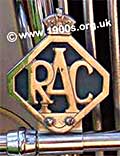 The competition - The RAC
The RAC (the Royal Automobile Club) was a similar organisation. Yet it must have been smaller because I don't remember seeing any RAC men on the roads.
My mother always gave the impression that the RAC was for more affluent motorists than us - but that was the sort of thing she always said.
---