Blackout rules for lights from vehicles in WW2 UK

The blackout regulations for vehicles in World War Two were necessary to prevent enemy aircraft seeing lights that would suggest a populated area or factory for bombing. This page lists the requirements for dimming the lights on bicycles and motor vehicles like cars, and it describes and illustrates how they worked in practice.
____
By the webmaster, based childhood observations and additional research
How bicycle lights were dimmed and masked in the blackout
At the end of this section is a poster on blackout regulations for bicycles. Here are its main points:
Regulation white patch on mudguard.
The rear lamp must have only one aperture - no bigger than a one-inch circle, the light from which must be clearly visible from 30 yards but not visible at 300 yards.
The upper half of the front lamp glass and whole of side or rear panels must be completely obscured and lower half of reflector must be painted with black matt paint of otherwise rendered ineffective.
As a young child, I knew nothing of these regulations and was seldom out after dark. Nevertheless, I do remember seeing the white patches on the backs of mudguards of bicycles. I assumed, at the time, that it was simply fashion.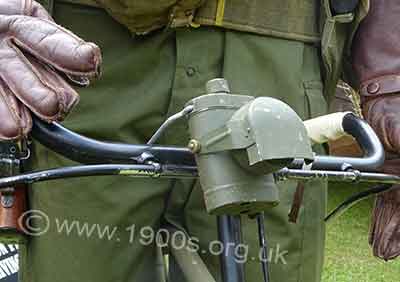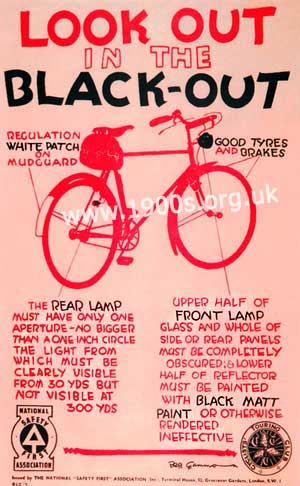 How car lights were dimmed and masked in the blackout
For cars and presumably for other vehicles - there was the requirement of good tyres and brakes, a clean windscreen and for doors to be locked for parking with the ignition key removed. Cars were not be left outside overnight.
The rules specifically for the blackout were stringent: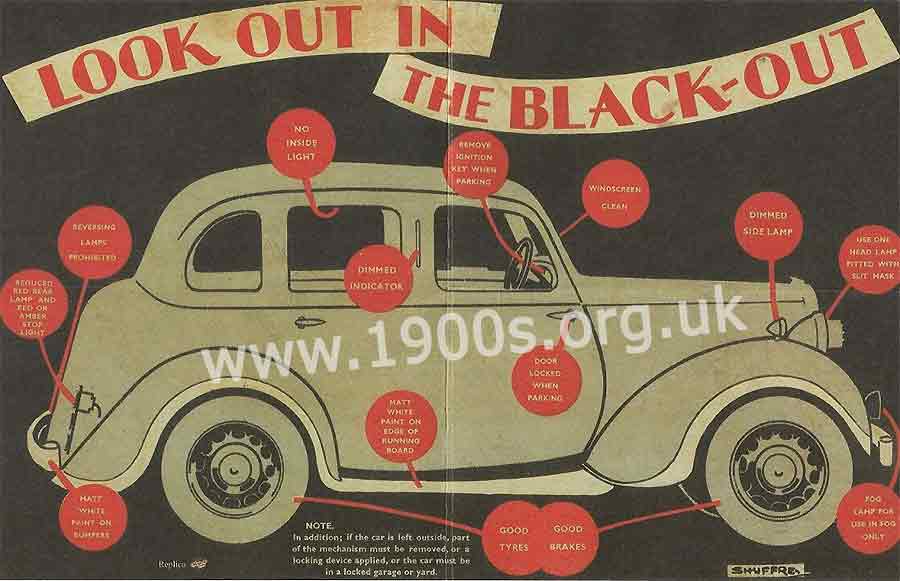 Use only one headlamp fitted with a slit mask.
Fog lamp for use in fog only.
Reversing lamp prohibited.
Reduced rear lights and stop lights.
In order to be seen more easily from the ground but not from above, the back bumpers and running board to be painted with white matt paint.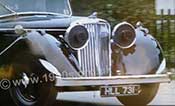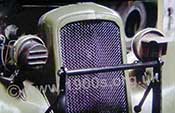 ---
---