Cigarettes and tobacco advertising in their heyday
Cigarette smoking was so widespread when I was growing up in the 1940s and early 1950s that its sales were a significant earner for cigarette manufacturers. Consequently there were brand wars between them, and advertising was commonplace.
An internet image search on tobacco posters will readily show the large range of poster adverts. This page goes further by showing the various other ways in which cigarette manufacturers advertised.
Presumably this other form of advertising was a great help to small shops as the cigarette manufacturers paid well for the privilege of keeping their names in the public eye.
The most successful way of advertising: cigarette cards
Cigarette manufacturers would put attractive and informative cards into their cigarette packets to encourage people to buy their particular brand. These cards were known as cigarette cards.
Cigarette sales outlets would supply free books to serve as albums for complete sets of cards, so there was always pressure to complete a set and so complete an album. Since no-one could tell in advance which cigarette packet would contain which card, there was always pressure on smokers to buy the brand that was most likely to contain a card that would complete a set - and to continue buying if the card in a packet was not what was needed for the set.

Other ways of advertising cigarettes and tobacco in the past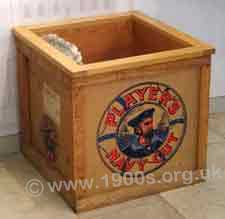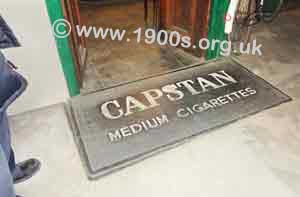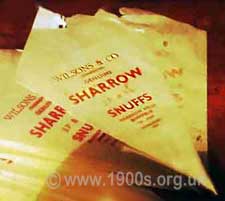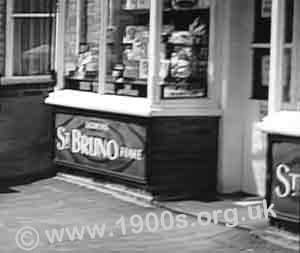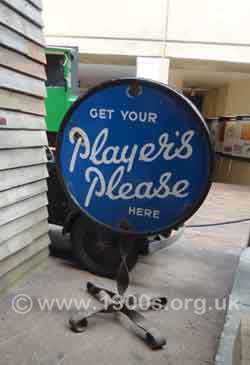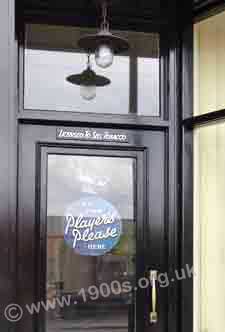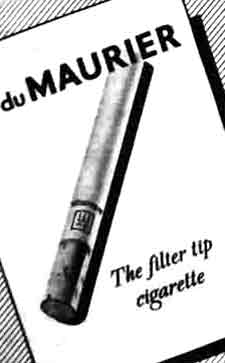 An advert showing the price of cigarettes in 1939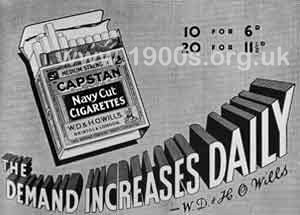 What is really significant about this advert is that it shows the prices of cigarettes in 1939 just before the outbreak of war:
A packet of 10 cigarettes cost 6d, i.e. 6 old pennies, and
A packet of 20 cigarettes cost 11½d, i.e. 11½ old pennies.
Clearly it was cheaper in the long run to buy the larger packet! Another advertising gimmic.
Tobacco advertising banned
Television advertising of tobacco products was banned in the UK in 1965 under the Television Act 1964, which was reinforced by an EU directive in the 1980s. Other advertising, such as press and billboard, was governed by a self-regulatory agreement with the Government.
www.politics.co.uk/reference/tobacco-advertising
---
---