Men's pocket watches in the early to mid 1900s and before
Although my own recollections of watches start with the 1940s, various comments from my parents and grandmother enable this page to go back to the very beginning of the 20th century and possibly before. It refers to ordinary working class folk, and is probably fairly typical for them. Things were of course bound to have been different in better-off families.
Sexual inequality and owning watches in the early 1900s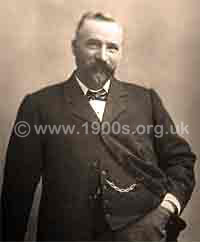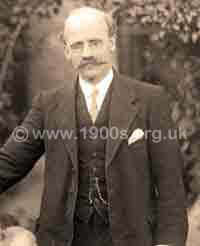 My grandparents' experiences of watches is an indication of the accepted sexual inequality of the the late 19th and early 20th century. My grandparents were born around 1880, and the last survivor, my maternal grandmother, died in 1958. That grandmother never owned a watch and there was probably not even a clock in her house while she was raising her young children in the early 1900s. In later life she mentioned that when she wanted to know the time, she used to go out of the front door to read the clock on the tower of the local church.
In support of this, my mother would recount the tale from her childhood in the early 1900s when her paternal grandmother would send her on errands to find out the time.
Men's watches: 1900 ± 20 years: pocket watches
Yet family photos show that the men in the early 1900s had watches. They were pocket watches of the sort that had a chain which slotted into a button hole while the watch itself was kept in the breast pocket. My old family photos show that the button hole - for the want of a better word - was specially designed to hold the watch chain and was clearly never used for a button. The chain was kept from falling out of the button hole by means of a fob on the end of the chain. There seem to have been several ways of wearing the chain.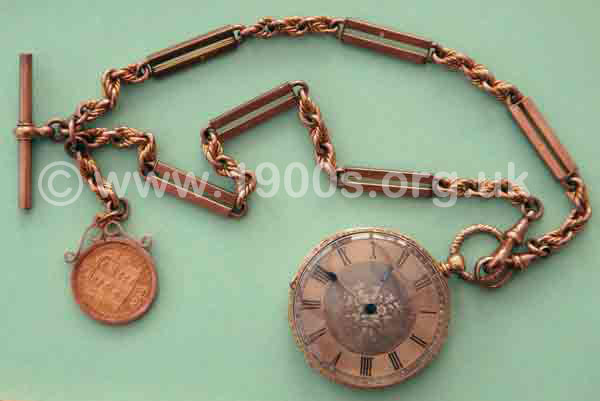 ---