Child's letter home
Christmas 1915, UK
Early in the First World War men, in particular young men, were keen to join the military and 'do their bit' for the war effort. However, as the dreadful carnage at the front became known, many tried various ways to avoid the call-up. (The same, not surprisingly, was also true for World War Two - see Claims for occupations to be treated as reserved.)
The following letter is effectively canvassing parents' support for teachers to be excused World War One military service. It was written by my father, age 10, to his parents during an English lesson at Silver Street School, Christmas 1915.
The text is very much what might be expected in the circumstances, but there is a part which is particularly pertinent to the times and which was probably written on the blackboard by the teacher for the boys to copy:
We should very much like to say, "Peace on earth and goodwill to men", but the times are out of joint and we cannot see any signs of peace yet.

However we have been able to do good work at school as if all was peaceful, but we fear that our masters may be called up to serve King and Country of the war continues and then our education will suffer.
This is one of many examples of men doing all they could to avoid being called up to fight in that war from which they knew that the chances of returning were not in their favour.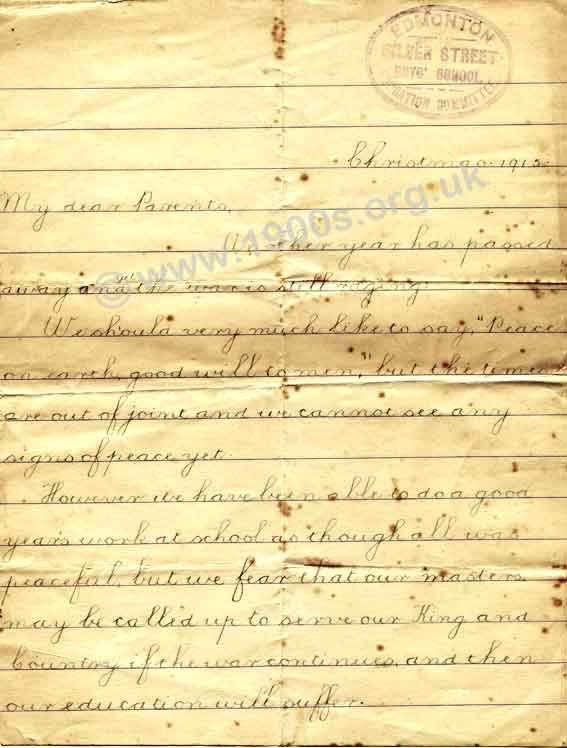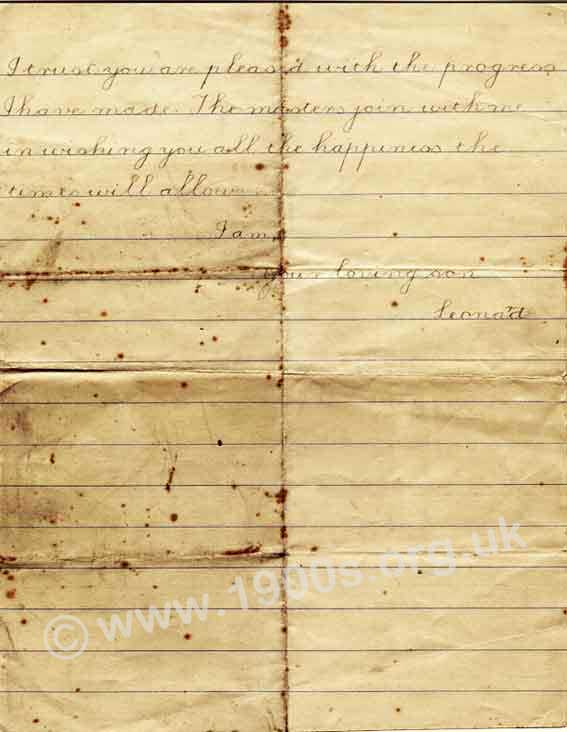 If you can add to this page or provide a photo, I would very much like to hear from you.